After a month's closure following the departure of the previous Landlord, we opened the Gate on Monday 16th March. Unfortunately some four hours later people were advised not to visit pubs and by Friday the government ordered all pubs to close. One week later we set up a pizza collection service, opening between Wednesday and Friday with customers collecting their food and drink from the car park. This new business is booming and we are now selling 300 pizzas per week!
As well as operating the takeaway business we are cleaning, painting and repairing. We have some brand new benches at the front of the pub, we have pressure washed the patio, we have renovated the rum shack and barbeque shed and have had a makeover of the cellar. Whilst no one would want the current situation we are using it to create a fantastic pub for the local community so once open we can hit the ground running!
Due to the pandemic there are no events planned for the summer but once open we will have monthly quiz nights and charity events and we will be available for private functions. Further details will be released in due course.
The support from the local people has been fantastic and we are all very grateful. It is great to feel part of the community in this beautiful village. We will be open once the government allow us to do so and we look forward to welcoming you all.
Thank you and stay safe.
Ben and the team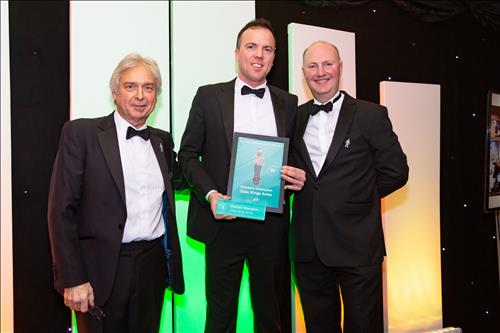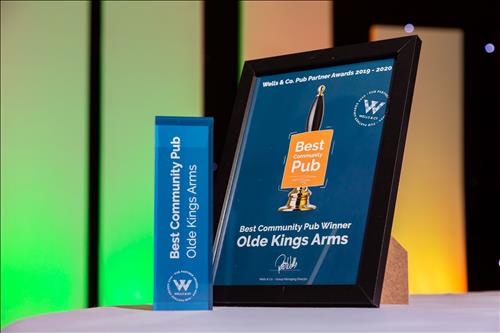 On 12th March 2020 Ben attended the Wells and Co Pub Partner awards at the Swan Hotel in Bedford. This was in relation to our other other pub in Hemel Hempstead and we were nominated for the Best Community Pub. As well as winning this award Ben also won the Charlie's Champion award which made him the overall winner of the night. There are nearly 200 Pub Partners so to win these two awards were a fantastic achievement.